I really like Dweck's (2017) idea of mindset: a growth mindset, the belief that we can stretch our abilities, helps us make a difference in every aspect of our lives. People with a growth mindset believe in their potential and make efforts to make it happen. They know that they continue to be learners all their lives. The idea is encouraging, exciting, empowering, revealing, transforming—you name it! The growth mindset is a powerful motivator. It pushes us to be hardworking and persistent.
How can we, teachers, nurture this mindset and grow a passion for learning in our students? It is not that easy. In the Think Tank issue on metacognition, I investigated the power of growth mindset among Japanese learners of English in relation to L2 pronunciation learning. It is often the case that non-native speakers are troubled with a misconception that they need to speak just like native-speakers to get their meaning across, communicate with ease, and manage different discourses (Derwing & Rossiter, 2002), when, in fact, accented speech can be fully comprehensible for both native and non-native listeners to the language with proper word choice and appropriate sentence structures (Trofimovich & Isaacs, 2012). A large proportion of students in my class had likely been caught by the other mindset, the fixed mindset, the belief that our potential is given from someone above us and determined from the beginning. They believed, wrongly, that when they speak, they have to prove themselves to be perfect speakers of the language. They were also plagued by the unproductive idea that working on pronunciation doesn't pay since learners beyond the critical or sensitive period cannot learn unfamiliar pronunciation and will always have their foreign accent. They tended to feel they were helpless (Dweck, 1975). How can I help them change their mindset? Just telling them to be growth-oriented won't work.
In class, students read summaries of L2 pronunciation studies with empirical evidence from Grant (2014) and learned that adult learners can improve pronunciation skills. Also, they learned that just practicing individual sounds is not enough. Instead, "greater exposure to and experience with the L2 have a positive effect on various aspects of pronunciation attainment" (p. 146). Through reading and discussion, students came to understand that their ability is not pre-determined or fixed and that they always have potential to improve their skills, including their L2 pronunciation. They can become better L2 speakers if they change their mindsets and make use of a variety of productive learning strategies when they practice. It is likely that they have gained strength "to take the risks, confront the challenges, and keep working at them" (Dweck, 2017, p. 9).
Discarding their unproductive belief and developing the positive one was, as I observed it, a gradual process. It took a whole semester (15 weeks) to have the students get rid of their deep-rooted, unproductive conceptions and to nurture healthy ones. The realization that they can do it might have come as an aha moment, some kind of revelation, but the groundwork, by way of a large amount of reading followed by a series of discussions, built up to it. Students thought slowly and carefully about what the research evidence meant to them. No wonder. I did not believe in one-shot treatments in terms of changing mindsets. However, one teacher seems to have made it happen.
One day a few months ago, one part-time teacher in our school visited my office and said that she would like to invite a group of English speakers from the States to her class. They are all retired people who are interested in cross-cultural communication. They were participating in an international good-will program and were having homestays for a few days in our city. They could visit our school and join an English class. What a nice learning occasion for her students! Willingly, I agreed on the spot.
The teacher had her students prepare questions to start their interaction, but beyond that, "I left it all up to my students," she said. "They can make it meaningful or wasteful. It's up to them. I hope for the former, of course," she added.
Nine guests and one Japanese-speaker escort visited our school that day. Each of the student pairs welcomed one guest and chatted for about 30 minutes. Each pair interacted with three different guests. Before the class, to be honest, I was worried. What if the students were too nervous to say anything? The students are non-English majors and they are rather shy. What if the guests get tired and bored? The day was almost the end of their long tour across Japan.
Well, I was totally wrong. I saw and heard lively conversations going on and on. Both the students and guests often used body language and some apps on their smartphones, yes, but they seemed to be genuinely enjoying communication. It was obvious—just look at their faces and postures! One of the keys to success was, I guess, the task repetition with a different guest. Students were able to repeat the same prepared questions, but with different guests, each conversation going in different directions. They apparently became more motivated to communicate. This way, students could recycle language for consolidation and fluency (Lynch & Maclean, 2000), but they also experienced something new with each new guest and enjoyed new encounters. I can say for sure that everyone was active for the 90 minutes. Isn't that a hallmark of a good class?
Here are some of the students' reflections (using pseudonyms).
Ayaka: Every guest was full of love and compassion. They listened to me with passion. I experienced both the enjoyment and difficulties of communicating in English, but the most meaningful finding was that I could communicate with what I already know. I hope they had as much fun as I did, and I'm part of their good memory of staying in Japan.
Ryoko: I was so frustrated and disappointed I was not able to communicate as much as I wanted to. I'll study harder!
Minori: I thought it's intriguing we enjoy the same movies, food, drinks, and music, when we are all so different.
Rie: I was asked, "Why do people eat silently in Japanese restaurants? Why don't you have fun when eating?" The question stunned me. It's no doubt. No reason. No argument. I was surprised to find that what we take for granted is not at all a matter of course for some other people. Normal is not normal.
The above reflections about language fluency, motivation, and intercultural understanding are worth mentioning as they all demonstrate accomplishments, but I have a feeling that the students have experienced something deeper than that. They have become aware of the inner power they themselves have. It is just that they did not know that they have done it. They have succeeded in building connections with speakers of another language. This accomplishment has fostered their self-esteem and made them aware that they can grow.
" … we discover within ourselves by ourselves … "
I realized that there is more than one approach to having our students nurture the growth mindset. One is to take time and let them understand that they can get better when they believe their abilities are not predetermined. The other is to have them experience something challenging so that they recognize their inner power for growth. Researchers use such expressions as people developing, nurturing, or cultivating the growth mindset. I now feel that it might be something we discover within ourselves, by ourselves, and that discovery can sometimes involve a long process and at other times it comes out when people overcome some big challenges like having a real conversation in another language with someone from another culture.
Derwing, T. M., & Rossiter, M. J. (2002). ESL learners' perceptions of their pronunciation needs and strategies. System, 30(2), 155–166. https://doi.org/10.1016/S0346-251X(02)00012-X

Dweck, C. S. (1975). The role of expectations and attributions in the alleviation of learned helplessness. Journal of Personality and Social Psychology, 31(4), 674–685. https://doi.org/10.1037/h0077149          

Dweck, C. S. (2017). Mindset: Changing the way you think to fulfil your potential (Updated ed.). Robinson.

Grant, L. (Ed.). (2014). Pronunciation myths. University of Michigan Press.

Lynch, T., & Maclean, J. (2000). Exploring the benefits of task repetition and recycling for classroom language learning. Language Teaching Research, 4(3), 221–250. https://doi.org/10.1177/136216880000400303

Trofimovich, P., & Isaacs, T. (2012). Disentangling accent from comprehensibility. Bilingualism: Language & Cognition, 15(4), 905–916. https://doi.org/10.1017/S1366728912000168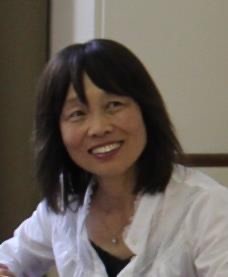 Harumi Kimura (EdD.) is a professor at Miyagi Gakuin Women's University. She studied L2 listening anxiety in her doctoral study, and her academic interests include second language acquisition, learner development, learner psychology, multilingualism, and cooperative learning. She thinks that her mission is "to make learning another language less intimidating and a bit more rewarding plus fun."