This meme was sent to me in April.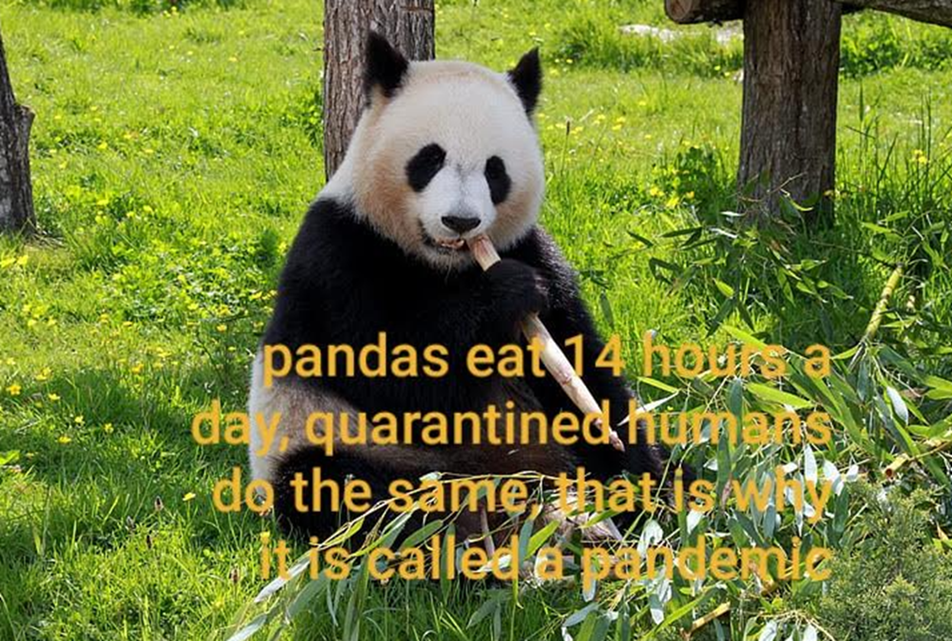 Living in Bergamo, Italy, a daily commuter as I am employed by a language school in Milan, I knew the future was unknown. I was one of the first teachers to have all my face-to-face classes moved to online teaching. I probably should add that I fall into a "high risk" category, the so-called "vulnerable." I am a kidney transplant patient, and have taken corticosteroids for the last 35 years, so having a "moon face" is part of my life. Perhaps that created a "bouba/kiki effect" (when, if your face and name match, people judge you more favorably) and my name is Maruska. Maybe that played a part in the following feedback from my online students, after teaching my first online lesson: "I felt as if I was in our classroom at school," said one student, and this was echoed by others. I did not expect this immediate positive response.
I do not think a screen should limit the teacher–student connection. Connection is fundamental for a positive learning environment. Creating connection, despite physical distance, is important once you consider the role that emotion, passion, and entertainment play in learning and memory.
I also received positive feedback from my manager regarding an online IELTS (International English Language Testing System) course that I had taught this year, in one of the darkest periods in Bergamo's history. Amongst other words used in the positive feedback, was the word "entertaining"… "This is feedback for an IELTS course?" you may ask with a doubting smile on your face. But why not? Neurologist Judy Willis showed how fun experiences increase levels of dopamine, endorphins, and oxygen—all things that promote learning (Research-Based Strategies to Ignite Student Learning, 2006).
When you think of passion, you automatically associate the word with a kiss in the moonlight at midnight. But passion is not limited to that someone we think about around the clock. I know people who are passionate about mountain-climbing, fly-fishing, baking, chess, the list is endless. Passion imbues all the qualities required for learning a language, namely motivation and purpose. Using an analogy, a vehicle gets you to your destination—why not use passion about a subject to drive your English learning? Find good examples on http://www.ted.com. This site satisfies anyone who has a passion for something and is therefore a powerful way to study English. I use this site to help my students with "driving" lessons to effectively navigate them to their destinations.
Teaching online was one of the reasons that I survived this most horrific period for the Lombardy region, in particular for the province of Bergamo. In addition to the severe restrictions imposed due to lockdown, I had the added pressure of my immune-depressed status. I did not move from my apartment for almost 100 days.
Nonetheless, I learnt to make online teaching work for me and, more importantly, my students, and had fun in the process. I think they did, too. Was that so horrible?
Maruska Nizzi is an Italo-South African, and has been teaching English in Italy since 2003; for the last 7, for the British Council in Milan. Maruska's passion is Medical English for Specialists, helping doctors with their English skills in her free time.