Whew!  This was hard.  We sent out a survey to our readers and asked them to tell us about which articles they liked. They tended to like them all, and a whopping 14 articles were all within a couple votes of each other!  In the end, we editors had to go in to make the final choices of which to include in full, and which to put links in for.  It wasn't easy.
The 2019 articles reprinted in this issue did not necessarily get the most votes. Editors whose articles were chosen decided to defer, but in Julia Daley's case, since it got the most votes of all, we decided to put it in anyway. In other cases, some popular articles tended to be about the same topic as another. So, we went for variety. You can access those articles on the next page.
The final decision on what five articles out of ten to put in was truly painful. So, after a week of torture, we threw down our gloves and decided to put in all ten!
Other winners in the top 15, in order of votes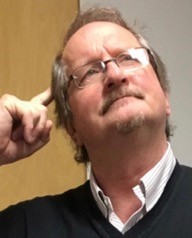 Curtis Kelly (EdD.) is a professor at Kansai University, a founder of the JALT Mind, Brain, and Education SIG, and producer of the MindBrainEd Think Tanks. He has written over 30 books and given over 500 presentations. His life mission is "to relieve the suffering of the classroom."